We Care Spa
California's most classic and wonderful Spa is We Care Spa in Desert Hot Springs. It is a unique spa with all the facilities to heal your inner mind and physical health. It focuses on four aspects of holistic well-being: pre-fasting, detoxification, therapy, and courses. The Spa's objective is to deliver a physical and mental health transforming experience. Visitors come for two, five, or seven nights and follow a rigorous liquid menu that includes diets and frequent colonic cleanses. The amenities include an entire spa, thermal sauna, hot tub, meditation rooms, outdoor therapeutic facilities, and 17 overnight visitor cabins. Sunday or Friday is the start and end date for all plans.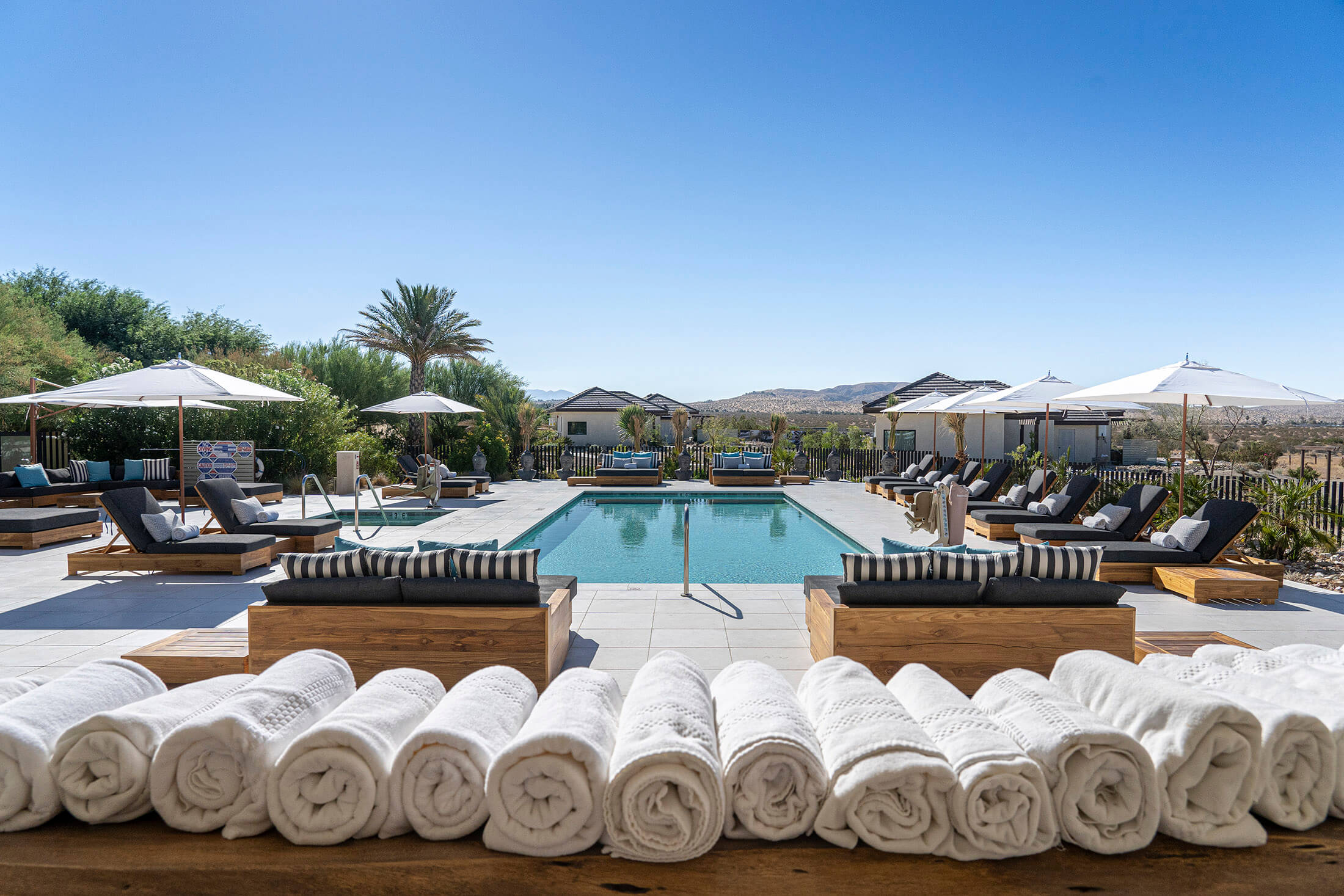 We Care Desert Hot Springs, California. Hot weather, dry weather, and naturally steamy springs are all location features. Palm Springs International Airport is 20 minutes away, and from downtown Los Angeles only 2 hours will be taken. Hence, it is not a long distance to cover from any place. The Spa's location is perfect for anybody willing to come and refresh his mind and body. We Care Spa has 17 overnight bedrooms in five different classifications, with single and two-bedroom options. Private bathtubs and backyard patios are included in the villa-style accommodations. Such a FitStay focuses on eating and awareness rather than activity. There is no gymnasium or physical training equipment available. Including both personal and public settings, they support meditation, yoga, and other thoughtful therapies. Activity sessions emphasize various yoga styles, workout walks, and relaxation practices.
The journey of We Care Spa 
Guests like the way of greetings and their staff. This Spa has a unique style of treating their clients; they believe more in natural treatment methods than any technology. We care Spa products are well known and the best for treatment. Moreover, they recommend a green food snack that provides nourishment in the early hours. Guests are given one glass of freshly squeezed juice at midday. They eat a delicious chopped vegetable soup for the evening. Guests are encouraged to drink lots of water and natural beverages during the daytime. Supplements for nourishment are also provided. New visitors are advised to start a pre-set 2–3 days before they arrive at the venue, including fruit, leafy greens, veggies, juices, and iced tea. We Care Spa emphasizes colon healthcare, massage treatment, and meditation while providing spa assistance to enhance colon wellbeing, digestive health, bloodstream, metabolism, and heart rate. When you explore We Care Spa, it has a key advantage is colonics. Guests can book a colon hydrotherapy session daily, encouraging the decomposition and discharge of harmful material and waste stuck in the colon.
A completed hydrotherapy arrangement is used to cleanse the colon. The treatment promotes detoxification and is essential for every guest's whole body refresh. It can be supplemented with active oxygen or an abdomen treatment for an additional fee. We Care Spa prices are completely fair and affordable to anyone. Complete body massages are also available at We Care Spa. Fat loss, cellulite treatment, skin rejuvenation, hydrating, detoxifying, organ care, and increased muscular function are all addressed by these wraps, which come in different sections. Hypnotherapy sessions can be purchased for an additional fee. Guests are urged to eliminate mental obstacles that hinder the detoxification procedure and general wellness through Neuro-Linguistic Programming (NLP) and hypnotherapy. Personal lessons in Breathwork, Yoga, Crystal Treatment, and Breakthrough Hypnotherapy are also available.
Features of We Care Spa 
We care Spa has been empowering leaders, changemakers, and thinkers like you who want to live a better, more active existence since 1986. Your long-term well-being journey starts in the desert, with directed fasting, revolutionary therapies, and specialized accommodations. This Spa has several reviews from various artists and actors, and the Spa has a wonderful spotlight, features, and therapists. Deserts are valued as places of spiritual rejuvenation throughout cultures. The cultivation has enhanced the therapeutic aura of this sacred location in the We Care Spa, which is situated on twenty acres. Wander the labyrinth beside our lemon tree for a minute of peace, or widen your horizons underneath the wide night sky. Turning to this oasis in the desert transports you to a peaceful land and rejuvenation.
We Care Spa's exposure to cutting-edge luxuries lifts your detoxification to a new level of humanistic luxury. Twenty comfortable apartments have private patios with views of the desert, specialized juices that give the guest refreshing moments that satisfy the hot tub services and spa facilities, and innovative Circadian lighting designs that adjust your body clock, among other amenities. Your journey has been designed to take you away from the hardships and difficulties. Furthermore, one can not just to being hydrated, but you're also maximizing your everyday energy capacity. Each day spent starving on liquids brings you closer to absolute rejuvenation. With over two dozen programs to choose from, you'll have the information you need to live a healthy life for the rest of your life. Our extensive menu of over forty exclusive treatments ensures everyday relaxation and rejuvenation. Stress and poisons dissipate, making a place for vigor and peace. It's a chance to discover your calmness while your body eases into fresh relaxation. Working with experienced therapists in our desert oasis allows you to achieve mental clarity, equilibrium, and the ability to take charge of your life.
Conclusion
People immediately picked it up and started to develop bonds with their fellow guests. They seem compelled to talk about and connect over this incredible event. During their daily colonics, they realize that informally discussing bodily functions is more motivating than unpleasant. People shared that enthusiasm for the night vegetable soup prompts you to behave as if you've been served the best meal. Said people form a natural bond with individuals there. People feel like a second home as they feel in school or college. They share new bonds and make friends, which is good for mental health and social bonds. We Care Spa is a full-service nutrition retreat emphasizing cleansing, starvation, colonics, meditation, and complete body wellbeing. Guests must follow a strict detox diet and are urged to perform daily activities colonics while on the resort.